Who is SSR?
SSR (Sustainable Swine Resources) is a division of Johnsonville, a proud, family-owned sausage company based in Wisconsin. While Johnsonville makes fantastic sausage products, SSR's focus is finding value and purpose for the parts of the animal that are not used for sausage. We wholeheartedly believe in being as sustainable as possible and ensuring that 0% of the animal goes to waste. 
What type of animals do your products come from?
We primarily source and harvest tissue from sows; however, we have the flexibility to source other porcine animal types/ages giving us the ability to tailor products depending on your specific needs. 
What is the difference between a sow and a butcher pig?
Butcher pigs, also known as market hogs, are commonly harvested for pork chops, bacon, ham, and other pork products. They are typically around six months of age and roughly 280 lbs. A sow is an older female animal with at least one litter of piglets. Our source sows are between 400-500+ lbs. and between eighteen months and five years of age. Since sows are larger and more mature animals, there are many benefits to sourcing sow tissue, including larger-sized tissues, stronger tensile strength, and many others.
What types of partners do you work with?
From small, locally-owned pet food companies to large medical device corporations and everything in between, SSR has a wide range of customers. We also work closely with universities seeking tissue for research purposes. We love getting to know our partners to ensure they have the best possible experience sourcing porcine tissue. 
What is the SSR Customization Center?
The SSR Customization Center is a dedicated room near the harvest floor that provides a clean processing space for tissues. This room enables us to do additional trimming, wash steps, or further processing as requested. We work closely with our customers to ensure we harvest material to their specifications. 
What audits and programs do you participate in?
As a division of Johnsonville, our harvest facilities are USDA-inspected and regulated. All of our harvest facilities have a Quality Management System and are SQF (Safe Quality Food) Certified and audited. We also have robust HACCP plans in place. Our tissues and products are sourced from animals that have passed USDA antemortem and post-mortem inspections.
Are you ISO compliant?
SSR is ISO 22442-2 compliant. We partner with each customer to ensure all requirements for each project are met to their satisfaction. We prioritize quality and adhere to strict regular standards to guarantee reliable products for our customers.
Can you offer traceability?
Yes, we can offer traceability throughout our supply chain back to the animal buying station or farm. We can provide customers with detailed information on our sourcing and production processes if needed.
Where are you located?
We have three harvest facilities across the Midwest (Wisconsin, Illinois, and Kansas) from which we harvest tissues. Depending on your volume needs and location, we can utilize tissue from one, two, or all three plants for a project.
What shipping and packaging options do you offer?
We offer a wide variety of shipping and packaging options to meet your needs. From shipping high-quality fresh tissue overnight via FedEx or UPS to shipping LTL on a freezer truck, we can ensure that your shipping requirements are met. Additionally, we have several high-quality food-grade packaging solutions to choose from and can ship material on wet or dry ice.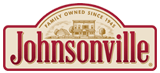 Sustainable Swine Resources
A proud member of the Johnsonville family
SSR Overview
For over 30 years, SSR Lifesciences has provided biomedical researchers, companies and manufacturers a complete range of high-quality porcine materials sourced, prepared and delivered precisely to client's specifications.